Thank you for contacting our fan site & we hope you enjoy exploring it.
Whether you are seeking contact details, results or other information about the club then you should find what you're looking for.
The site is under constant development but the message remains the same- whether you are a player seeking a new club or a supporter you can be sure that a warm welcome awaits you at Ivybridge
History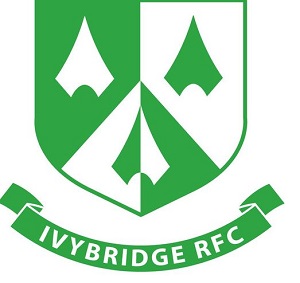 Ivybridge Rugby Football Club 1975 TO 2001
Since being formed 26 years ago in November 1975, Ivybridge Rugby Football Club has had a prime objective,"To Provide Rugby Union Football for all to the highest standards possible at minimum cost to the players. The support of Club members themselves and associates that have been and will become part of our great Club can only achieve this.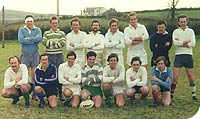 From our very first senior side together with their partners the club has always had a family atmosphere. We started playing on the Community colleges pitches and using their changing facilities with after match celebrations taking place in the back rooms of local Hostelries . After a few years of hard graft raising funds through anything from cake stall to three day event summer fairs we managed to raise sufficient monies to purchase the ground at Cross-in -Hand .
Having the land was one thing we needed our own base, our own buildings, which we could call home for Ivybridge RFC. Someone heard that the MOD was to upgrade the accommodation blocks at HMS Raleigh . the old war time hutment's were to be sold off . It wasn't long before we were on the Torpoint ferry with two tractors and trailers bringing very precarious loads across the Tamar to re-erect as our own Club House. This Wooden Hut was to be our home for ten years .
During this time it hosted some very famous Rugby personnel including John Pullen (England Hooker ) who officially opened the club house ,Mike Davis (England coach 1981) Graham Dawe and Gerry Guscott who supported our mini presentation days .Then of course there was Jethro who visited us on more than one occasion and was heard to comment on our facilities in his own eloquent way as " You got a f——-g lovely shed eer" Good times were had by all .
As the Club grew stronger and much larger with the birth of the mini rugby section in 1986 the facilities were getting too small. We built two new changing rooms and started to plan for the future . Again the fund raising endeavours were increased and with the help of Lottery funding and other grants and loans we were able to commission the building of the New Club House which was completed in 1998.
We currently field three senior club 15's with the occasional VETS 15 taking the field. We also support very good colts 15, which is deemed to be one of the strongest in the area. Junior and Mini rugby has developed and flourished over the last 15 years and has become one of if not the strongest junior organisations within the South West . Age groups within this section range from six to sixteen all of which have qualified coaching staff to help develop good rugby skills and oversee the training sessions. Over the years a number of youngsters having passed through the Ivybridge coaching regime, and coupled with excellent coaching at the community college have gone on to represent and gain caps at schools, County, National and International levels. Some are now playing for premier division clubs.
Gaining also from strength to strength is our newly formed ladies side already competing with other local sides.
People who have played for Ivybridge Rugby Club never forget the experience of comradeship enjoyed at the Club.
Coupled with the great playing strengths we have, of course, developed first class facilities at Cross-In- Hand, which are the envy of many clubs 3 and 4 times our age. Again this has only been achieved by hard work and dedication of a large band of volunteers – not paid professionals- but people with the love of the game and simple desire for the club to progress. We have always tried hard to apply sound business principles to the management of the club and through this we have built a healthy financial and administration base for Rugby to flourish
The Future
In the immediate future we see a period of consolidation on the Rugby field to maintain our league position. That is not to say that we intend to stand still – far from it. We look forward to the next 25 years with great excitement, developing our facilities further – a stand(s), floodlighting, fitness facilities, all weather training, and so on
Sponsors
Ivybridge RFC has one of the highest profiles of any club in the South West of England. The club has introduced a Company Sponsorship Scheme which is intended to provide local companies with the opportunity to market their services to a wide audience at an attractive cost. There are three levels of corporate sponsorship and a range of smaller advertising packages which mean that there is something for every marketing budget, large or small.
Gold Membership £1,000
Silver Membership £600
Bronze Membership £350
Members: https://bestcasinosbonuses.co.uk/